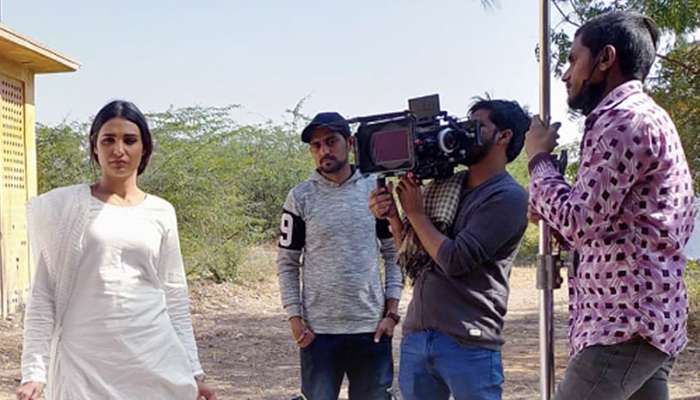 Popular Pakistani fashion industry model and actress Amna Ilyas' new short film 'Gulabo' will be released on January 29.

Recently, actress Amna Elias shared a poster of the short film 'Gulabo' on her Instagram account and said that it will be released on January 29 on YouTube's 'C Prime' channel.
Amna Elias shared the poster of the movie 'Gulabo' and wrote in the caption that 'Most of you have asked me to post the video today, I will share it later but for now the poster of my short film Would like to share
It is to be noted that the executive producer of actress Amna Ilyas' short film 'Gulabo' is Simin Naveed while Ali Raza and Najma Kifayat will also show the essence of acting along with actress Amna Ilyas.
Gulabo's story is written by Rashida Nizami while it is produced by Ali Hussain and Mohib Bukhari.