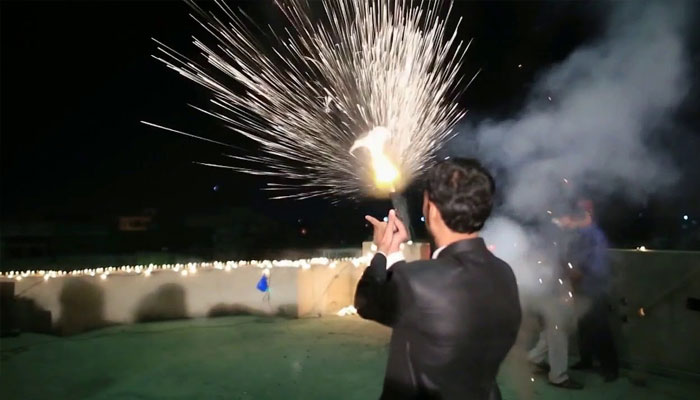 After the video surfaced on weapons firing at a wedding in the research area of ​​Karachi, police arrested the groom's brother came into action.
Taking note of the incident of firing with modern weapons at a wedding ceremony on January 10 in the area of ​​Kalakot Dhobi Ghat in Lyari, SSP City Sarfraz Nawaz ordered a case against the persons involved in the firing on which the police arrested the groom Iqbal Niazi. A case has been registered against Bhai Bahadur and Nawaz at Kalakot police station.
Police have arrested the groom's brother Bahadur along with the weapons fired in the air while the search for other accused is on.
According to police, the accused opened fire in the air with modern weapons at Iqbal Niazi's wedding party eight days ago, as a result of which there was a fear of injuring civilians, but fortunately no casualties were reported.