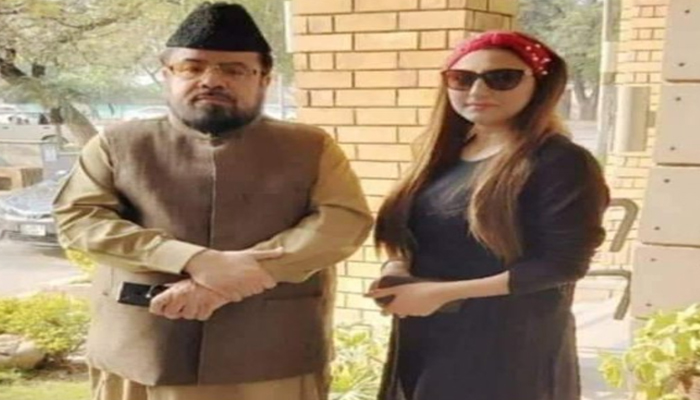 Tick ​​tok star Hareem Shah confessed to slapping Mufti Abdul Qawi, a well-known cleric and former member of the Ruwit Hilal Committee.
A video is going viral on social media in which a woman is seen slapping Mufti Abdul Qawi and he suddenly bursts into tears.
There is a series of rumors about the woman, but now Hareem Shah himself has confessed.
Sharing the video from his Instagram account, Hareem Shah confirmed the slapping of Mufti Qawi and said that he was the one who slapped him and the answer as to why he was slapped will be available soon.