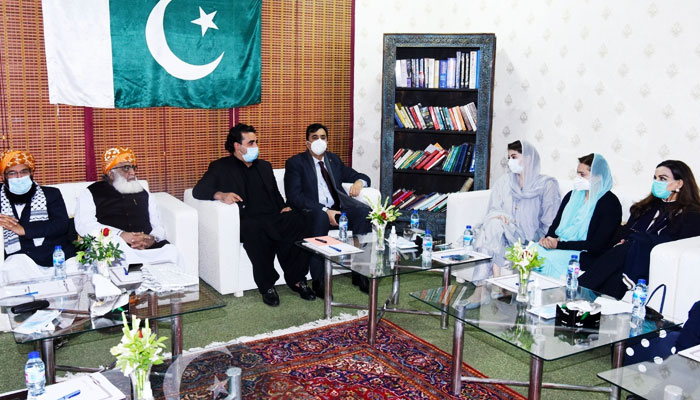 Opposition Ittehad Pakistan Democratic Movement (PDM) summit is underway in Islamabad under the chairmanship of Maulana Fazlur Rehman.
PML-N's Maryam Nawaz, PPP Chairman Bilawal Bhutto Zardari, Amir Haider Hoti, Aftab Sherpao, Mahmood Khan Achakzai and other leaders are present.
Talking before the meeting, Maryam Nawaz said that the PDM would decide on the resignation or the no-confidence motion.
Maulana Fazlur Rehman said that the members of the ruling party have not been able to trust their party.