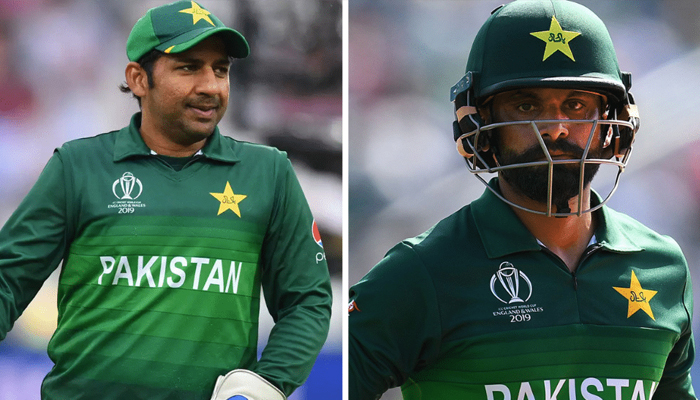 Former national team captain Sarfraz Ahmed has reacted to Mohammad Hafeez's statement about Mohammad Rizwan.

Talking to Geo News, Hafeez had termed Mohammad Rizwan as Pakistan's number one T20 wicketkeeper-batsman and said that the debate should end now that Mohammad Rizwan is not the top order batsman of T20.
Reacting to Mohammad Hafeez's statement, former national team captain and wicketkeeper Sarfraz Ahmed said on social media that Hafeez Bhai Sahib, from Imtiaz Ahmed to Mohammad Rizwan, all the wicket keepers played for Pakistan are number one And everyone should be respected.
Sarfraz Ahmed said that we stand behind Mohammad Rizwan and wish him to play many more good innings for Pakistan.
The former captain of the national team added that the next opportunity for Pakistan will be number one, we expect only positive things from a professional cricketer who has played many matches for Pakistan.