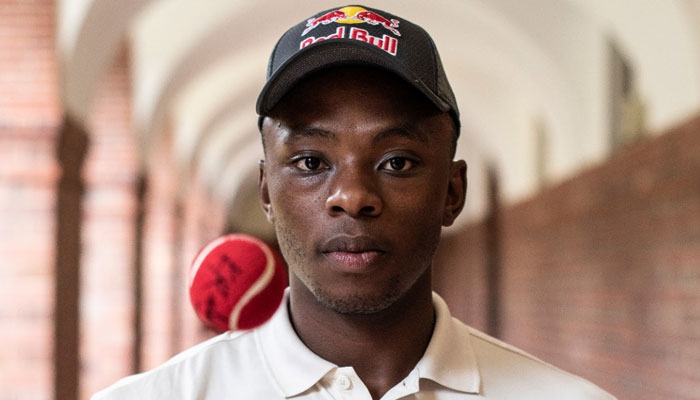 South African cricketer Kagisu Rabada says it feels good to be in Pakistan for the first time but playing without a crowd is a different experience.
In an interview to Geo News, the South African fast bowler said that he wants to participate in the Pakistan Super League one day.
In an online interview, Kagiso Rabada said that this is his first visit to Pakistan. The condition here is similar to other countries of the subcontinent but this series has historical significance. He is happy that he is coming to Pakistan to play cricket.
To a question, he said that he could not play in PSL due to his busy schedule in international cricket but one day he will definitely play in Pakistan Super League.
To a question, the 25-year-old South African fast bowler said that zero from under-19 cricket to date has been very challenging, with many ups and downs.
Rabada said that Babar Azam is definitely a great batsman, he has not played as much cricket as Kohli or Williamson but he has the potential to be a successful batsman like him, hopefully the more Babar plays, the better.
The South African bowler, who recently completed 200 wickets, said that he had always wanted to be the number one bowler and still wants to be today, but when he started playing cricket, he did not think that he would be one of the big names in fast bowling. Will count
Rabada said that aggression is important for a fast bowler, everyone has their own style, in order to put pressure on a batsman, aggression must be in performances, not in words.
Rabada said that if he gets a chance to meet Waqar Younis, he will try to learn from his experience, wishing to do as much as he can with Waqar Younis' intelligence.