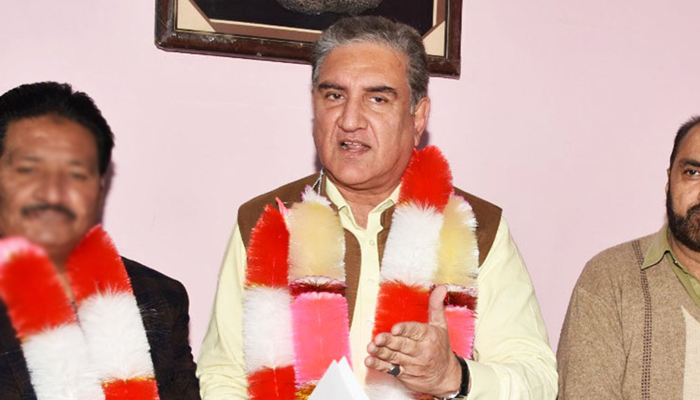 Foreign Minister Shah Mehmood Qureshi has said that the donations collected by the PTI were made within the ambit of law.
Addressing a press conference in Multan, Shah Mehmood Qureshi on the opposition's protest said that they must protest but in a democratic manner.
"The donations we collected were made within the law," he said.
The Foreign Minister said that the talks would take place only if the opposition came to the negotiating table. No indication of talks was received from the opposition.
He further said that forces were working to destabilize Pakistan, India was playing a role in fomenting sectarian riots in our country, some people wanted to use the Machh incident for politics.
It may be recalled that the opposition Ittehad-e-Pakistan Democratic Movement has called for a protest in front of the Election Commission on January 19.