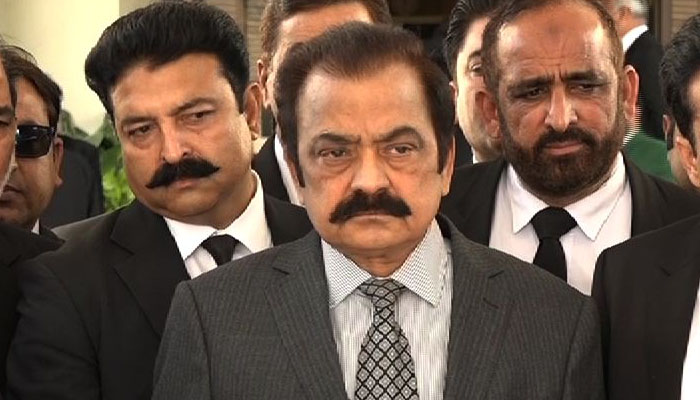 LAHORE: Pakistan Muslim League-Nawaz (PML-N) leader Rana Sanaullah has said that if the coalition withdraws, a no-confidence motion against the government could be launched.
Talking to media outside the accountability court in Lahore, Rana Sanaullah said that the drug case against him has been going on for two and a half years and he has not been able to provide copies of witness statements in the last two and a half years. The cases against the fake rulers will now be heard in the same courts.
He said the thief, who had been making noise for three years, had been caught, taking money from Israeli and Indian lobby firms and using foreign funding against the country while he had confessed to the crime in the Election Commission. Now the Chief Election Commission has no option but to punish him.
The league leader said that sugar, flour and medicines have disappeared from the country. This gang of thieves has been stealing flour, sugar and medicines while the owner of the broadsheet is also a thief. He has joined them. These are the people who are thieves. Are also about to return.
Rana Sanaullah further said that no-confidence motion is also an option that can be brought against them, if the coalition backs down, no-confidence motion can also be brought against them.